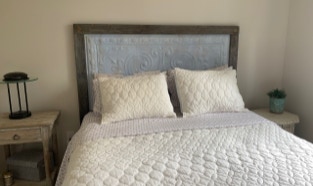 Rustic Headboard, frame finished as reclaimed wood and metal panels finished to appear aged.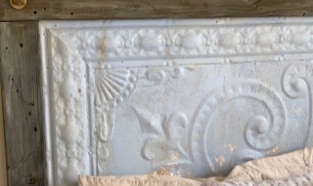 Close up of paint finish detail.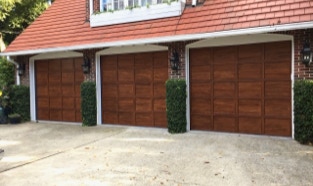 We were tasked with painting the garage doors to match the front door of this home.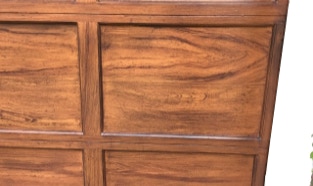 Closeup of completed door panel.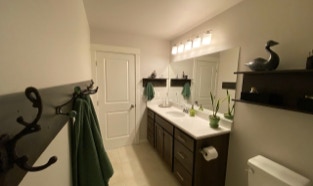 Wood towel rack matching shelves.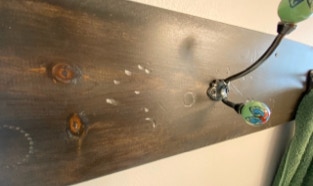 Closeup of finish.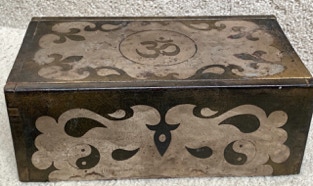 Cigar box: distress metal leaf, custom stencil, interior is covered with red leather.